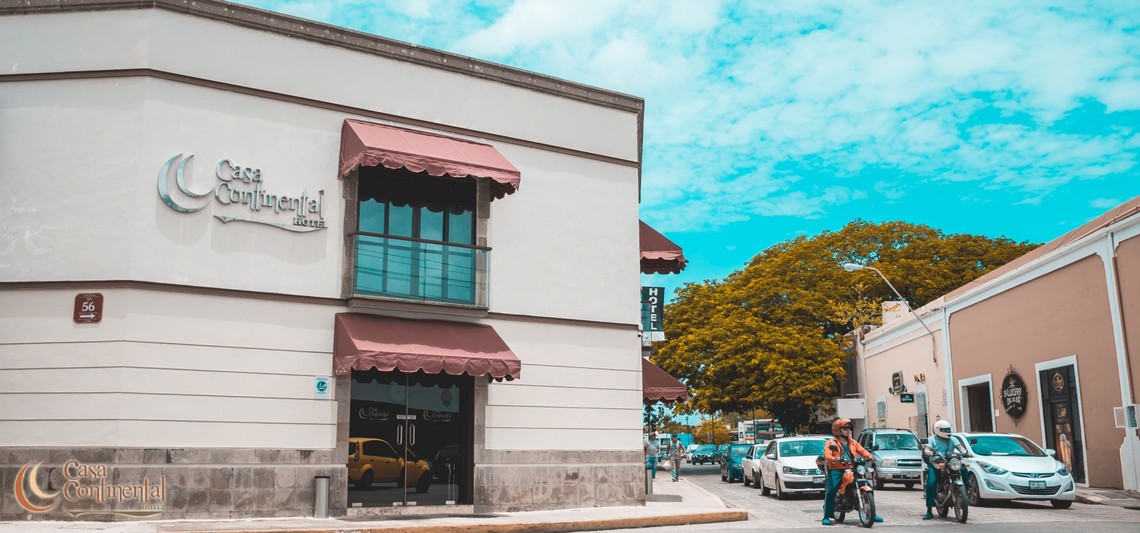 Casa Continental is ideally located at the beginning of the main avenue called Paseo de Montejo, named after its founder.

Just a few steps away from the "Remate de Montejo" where the "Noche Mexicana" and the main churches, imposing museums such as Anthropology and Santa Ana Park are held every weekend.

Our location very close to the hotel zone will allow you to transport quickly to any point of the city.



Address: Calle 47 No. 480 x 56 Col. Centro, 97000, Merida, Yucatan, Mexico
E-Mail: reservacioneshotelcasacontinental.com

Phones: 52 (999) 9241401/52 (999) 9241402

Hemos recibido su mensaje, nos pondremos en contacto con usted.
Could not send your message, try again later.