Mérida and its surroundings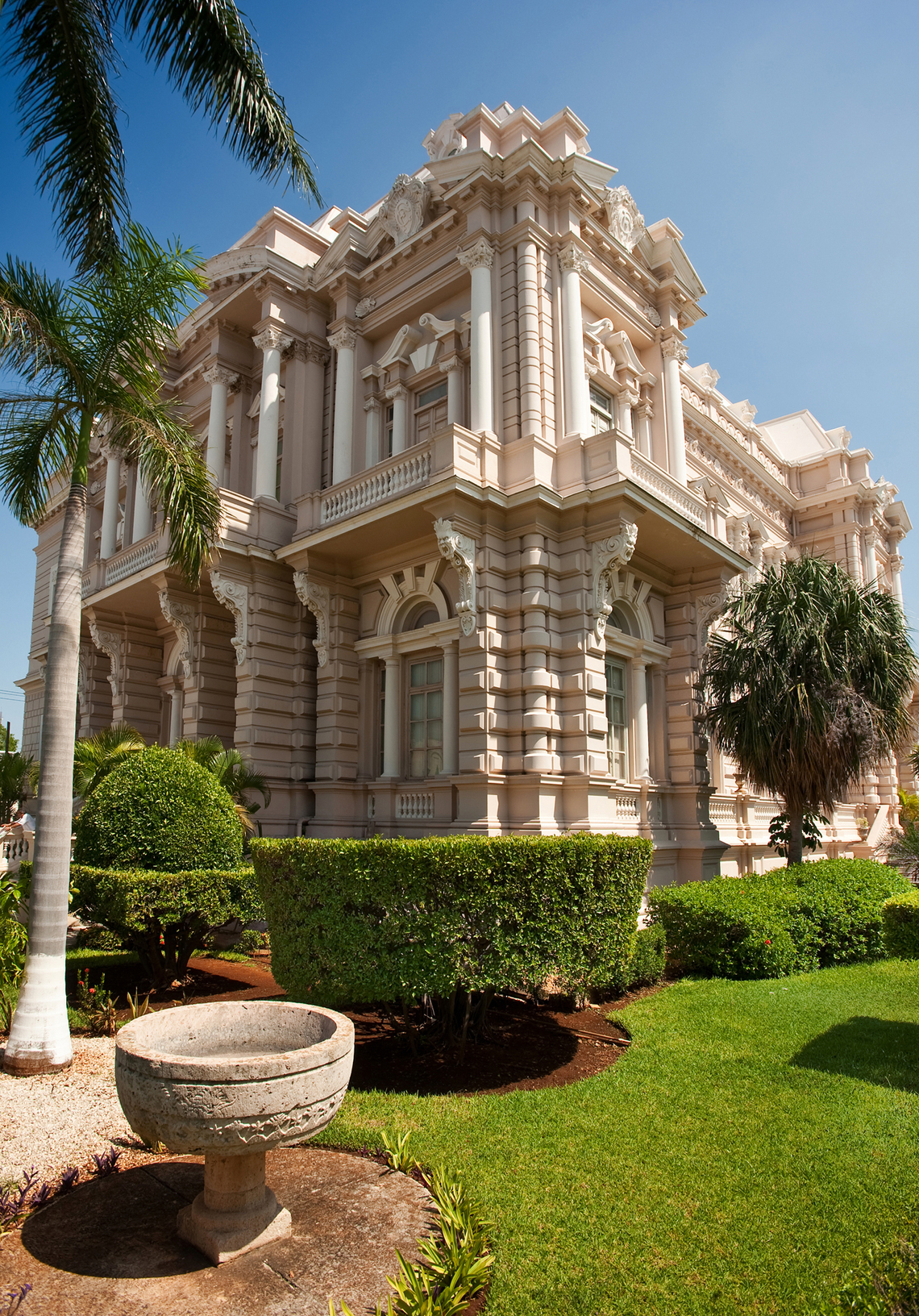 Before the Spanish arrived, the area was known by the Maya as T'ho, meaning Cinco Cerros, and long ago was called Ichaanzihó. On the Mayan ruins of this settlement, the city was founded on January 6, 1542 by Don Francisco de Montejo the Younger, whom he called Merida and the old pre-Hispanic buildings reminded the Roman ruins are preserved in its namesake city Spain.
Thus, the center of town was reserved for the Plaza Mayor and the sacred stones were used in Indian temples to build houses and buildings of the conquerors and the Royal Houses and the Cabildo and the temples of the new Christian faith, emphasizing the Cathedral of San Ildefonso.
Merida is characterized by modest and simple architecture but mostly it is recognized by the color of the quarry, the region's own material with which they were built many of its buildings, which further emphasizes the lighting of the sun, look to it valid in our days the "White City" nickname.
During colonial times, the city had a concentric urban development according to the dictates of the period, followed by a quadrangular pattern with streets laid out in the manner of a chessboard whose original structure still survives today.
Towards the four corners of the Plaza Mayor, the population would eventually divided into four sections with their neighborhoods, these also had their patron saints, so that the south is San Sebastian, Santiago and Santa Catarina west (now Park Centenario), east and north of San Cristobal and Santa Ana Santa Lucia Practically this provision very clearly determined the neighborhoods considered "outside the walls" for the indigenous inhabitants, while the center of town was reserved for the Spanish settlers.


The city marked its limits through seven arches, yet the urban sprawl enveloped and today there are only three: St. John, Dragons and the Bridge, as witnesses of what was the city in the colonial era.
In the late nineteenth century, the increasing economic development and overflowed henequen boom in the construction of stately mansions and beautiful estates that gave a different appearance to the city that can be seen on the Paseo de Montejo, one of the biggest attractions of the area .
So the city was built and today, its colonial lines and monuments coexist with modern buildings and infrastructure. In Merida unite old and new, respect for tradition and openness to modernity.
Its history is captured in stone and can be detected at each of its monuments and in the authentic cultural tradition of its surroundings. Visit is filled with art and beauty, which only live in a destination like Merida, Yucatan.
---
Things you can not ignoree or see in Mérida